It is one of the main attractions included in the holiday packages for Andaman and Nicobar Island.
Neil Island in Andaman is renowned for its exceptional biodiversity and uncharted expanse of lush tropical vegetation, white sand beaches, and vibrant coral reefs. 
This little island is only 13.7 square kilometres and is mostly covered with forest.
Neil Island is ideally suited for visitors who want to spend a relaxing vacation in the Andaman, away from the city noises and into the magnificent world of absolute solitude, due to the lack of vehicles, markets, fewer resorts, and less population.
Neil Island in Andaman is a great destination for honeymooners and anyone who wants to escape the crowds for a while. If you only stay for one night, you may appreciate Neil's natural beauty.
Top Attractions Of Neil Island
The Neil island beaches are an intriguing form of beauty. The beaches have a lot to offer, ranging from water sports activities to breathtaking sun-views and a serene vibe. The popular tourist places of Neil Island are: 
The Neil island Laxmanpur beach is around 2 kilometres away from the island. The pristine waters and breathtaking sunset views are the main draws of this beach.
The Neil Island Laxmanpur beach's spectacular sunset views are well-known. For photographers, it is a treat for the camera.
Cabs, Rental bikes, or Buses are available.
Properties for the Beach stay:
   The beach has some amazing Andaman hotels.
Things to remember at Laxmanpur Beach:
Swimming is strictly prohibited at the beach.

The beach closes after sunset.
Bharatpur Beach is the most prominent beach in Shaheed Dweep and also the most visited one too. 
You can engage in Neil Island's water sports like jet skiing, banana and speed boat rides, glass-bottom boat rides, snorkeling, and scuba diving at Bharatpur Beach.
The beach is within walking distance from Neil Island. One can also hire a cab or rent a bicycle which is quite economical.
Properties for the beach stay:
Some amazing Andaman hotels include Coco-N-huts, NK Eco resorts, and Coral Gardens.
Things to remember at Bharatpur Beach:
The beach closes in the evening.

No entry charges are required to enter the beach.
Ramnagar Beach is the least visited tourist attraction in Neil Island which deserves a bit more attention than it gets. The beach is located in an off area near the Sitapur Beach and is mostly taken off as a private beach by the resorts but it still counts as one of the attractions on the island.
The S-shaped coral reef along the shore makes for excellent snorkelling with good visibility and a variety of colourful fish. However, the best spots with live corals need a longer swim.
This beach is located 2 kilometres from the jetty and halfway between the market and Sitapur Beach. This coastline is lined with numerous hotels and eateries. It is easily accessible by road, and a two-wheeler, taxi, bicycle, or auto rickshaw can be rented.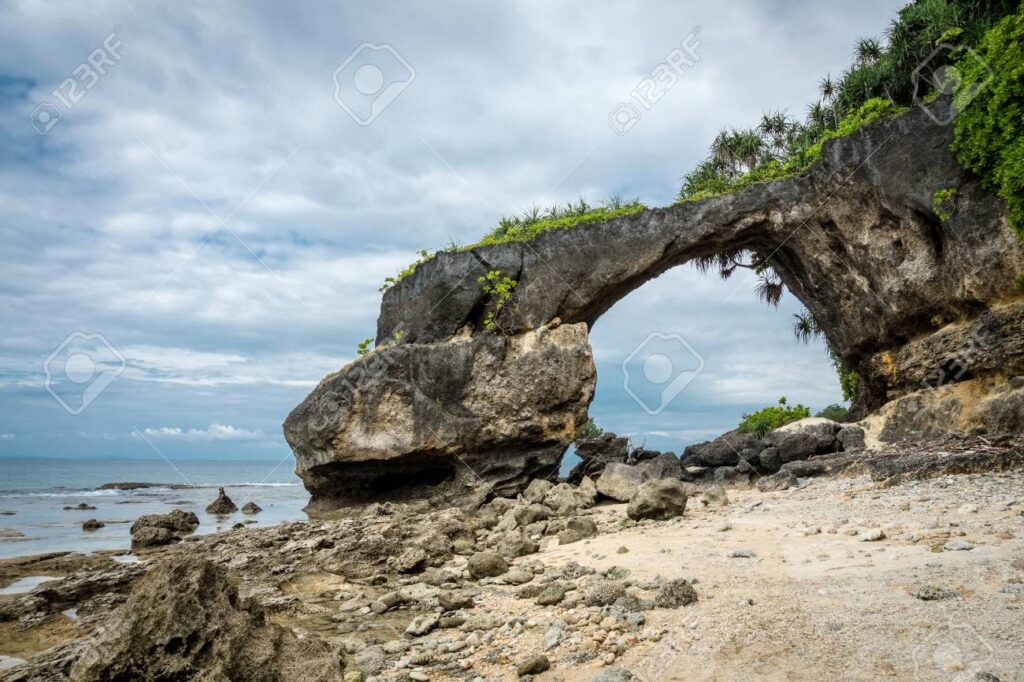 The natural rock formation on Neil Island is well known. At the beach, a gorgeous natural bridge made of dead corals can be seen. People from all walks of life are drawn to the attraction because it is a natural wonder that corals have been slowly forming over time.
Activities at the Natural Rock Bridge:
The landmark bridge contains a variety of corals strewn along the shore that are wonderful for photography. In addition, the dead corals can be seen throughout the pools that have formed naturally.
Access to the Natural Rock Bridge:
It is located 3 kilometers from Neil Island. The feasible ways are Cabs or Auto Rickshaw rides.
Things to remember at Laxmanpur Beach:
Swimming is strictly prohibited at the beach.

The beach closes after sunset.
Sitapur Beach is another beautiful beach in Neil Island (Shaheed Dweep). This beach is located 5 km to the South and is at the tip of this island. Sitapur beach is popular for its iconic sunrise that will stun you as it is primarily famous for sunrise. High tides are a common sight at the Sitapur beach since the beach is exposed to open sea. This serene and clean beach will amaze you its charm, the shade of the skies changing from orange to lilac is a gorgeous sight that you should not miss.
This beach's spectacular morning view has made it famous. On this beach, you can practice meditation, have a quick swim, and enjoy the beautiful sunrise.
This beach lies at the southernmost point of the island, 5 kilometres away. You can get to Sitapur Beach by taxi, bicycle, two-wheeler, or automobile.
Properties to stay at the beach:
In the entire Andaman Archipelago, Havelock is the island that receives the most visitors and is home to the well-known Radhanagar and Elephant beaches. This island is fairly populated and has practically all of Port Blair's amenities. Compared to Havelock, Neil Island does not receive as many visitors. 
Only a few areas of Neil have not yet been discovered or touched by man. The island is unspoiled, tranquil, and sparsely populated, making it a fantastic destination for tourists seeking isolation and peace. The majority of Neil's beaches are frequently empty and occasionally extremely remote.
So if the question lies as Neil Island or Havelock, you must go for both.
Is Neil Island worth visiting?
Absolutely, it is worthwhile. You can easily observe the stunning world of fish and corals right there because the water is so clean. One of Neil Island's nicest beaches is this one.
Where is Neil Island located?
In Ritchie's Archipelago, Neil Island, often referred to as Shaheed Dweep, is an island that is part of the Andaman Islands. It is a part of the Andaman and Nicobar Islands Union Territory of India's South Andaman Administrative District. Havelock island, commonly known as Swaraj Dweep, also lies nearby. The distance from Neil Island to Havelock is around 40 kilometers.
Connectivity to the island:
Neil island to Port Blair is a 90-120 minutes ride covering 36 kilometers. Ferry Rides are available from Port Blair to the Island. The tickets have to be booked in advance.
The island has some of the best hotels & resorts of the Andaman hotels. 
Budget Options at Neil Island
Standard Hotel Options at Neil Island
Deluxe Hotel Options at Neil Island
Luxury Hotel Options at Neil Island
Elite Hotels at Neil Island
Star Resorts In Neil Island
Things to do at Neil Island:
Neil Island Water-sport Activities. 
Awe-striking sunset views.
The best time to visit Neil Island is from November to March.
Hindi is the most common language in this region. English, Bengali, and Tamil are a few other dialects that are used.
Yes, water sports like snorkelling, scuba diving, and jet skiing are available at Neil Island.
Explore The Tour Packages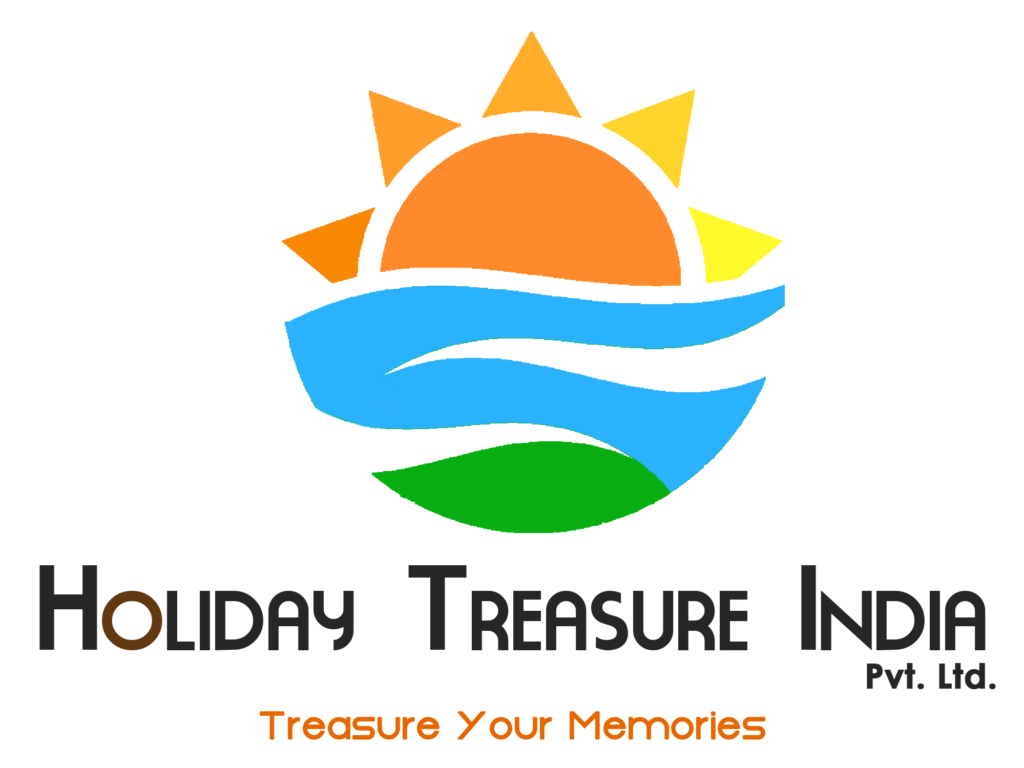 Thanks For The Enquiry,
We Will Get In Touch With You Shortly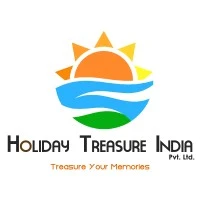 Holiday Treasure India Pvt.Ltd
Office: C-73, VIP Road, Opp.Agency House,Port Blair, A&N Islands – 744103 
Call – 03192-230613 – +918001630555 – +918900930555 – +919474230555 – +919531930555
Whatsapp – +918001630555 – +918900930555