5 Night And 6 Days Tour Packages
5 Night And 6 Days Tour Packages
When planning a vacation to Andaman, the unsolved question rises how much Andaman trip costs? There is no fixed cost as it differs from one 5-nights Andaman package to another 5-nights and 6-days Andaman tour packages. The price will vary depending on the 5-nights and 6-days Andaman holiday tour packages you buy per your suitability. Holiday Treasure India offers several flexible and budget-friendly Andaman tour packages for 5-nights and 6-days, ranging from luxury stay options to deluxe stays to furnish your trip. You can choose any of the Andaman 6-days packages to have a pre-planned and easy vacation without any accommodation or commuting issues.
Andaman and Nicobar islands are located south of India. These islands are considered one of the best places for isolation and calm surroundings. Evergreen forests and a huge variety of exotic flora and fauna are some of its specialties. Their moderate temperature is the perfect weather to roam around the island and take a glimpse at one of the finest beauties of the world. The Andaman tour package 6 nights is suitable for all age groups. These islands are the perfect destination for family and honeymoon couples for a 6 days tour package. 
Packages for Andaman - 5 Night And 6 Days
Holiday Treasure India offers the Andaman tour package 5 Night And 6 Days, covering nights Port Blair and  Havelock island. We are offering 5 price versions for the Andaman 6 days tour package. 
Our 5 Night And 6 Days honeymoon packages and holiday packages at Andaman islands include the following:
Executive Package 

Comfort Package 

Deluxe Package 

The luxury Package 

Premium Package 
Explore each package and choose the best one for you. So, travel to Andaman with Holiday Treasure India Today!
Explore All Tour Packages
How to Reach Andaman Islands
Reaching the Andaman Islands is another fun activity on its own. There are several ways to reach these islands for their 5 night and 6 days andaman holiday tour packages. They are given below-
An airport, namely Veer Savarkar Airport in Port Blair, is the only airport that reaches Andaman and Nicobar Islands. A quick trip for your 5 night and 6 days andaman tour packages is best traveled by air. This airport located in Port Blair is the connecting point to the world. People can reach here through Chennai, Kolkata, Bangalore, New Delhi, and many other airports. Some of the airlines conducting regular flights here are Air India, Indigo, Vistara, Go First, and Jet Spice. Even foreign flights can land here with due permission.
Since Port Blair is an island, another way to reach heroes is through ferries or boats. It can be a refreshing activity making the trip more exciting. For foreign tourists, boats are available from Aberdeen Jetty in Port Blair to different parts of the islands. The jet schedules are available online and in local newspapers for people coming in from India. 
From some of the stranded locations of the world, helicopter services are also available like Hutbay, Shaheed Dweep, etc. 
Modes of Transportation in the Andaman and Nicobar Islands
Various ways of transportation for the Andaman 5 nights 6 days package are available on the islands. They include the following-
In many places, it is advised to hire two-wheelers for sightseeing. It is also better to use cycles in some places for sightseeing as they can have thrilling results. Nothing is better than being surrounded by nature, cycling through it, and feeling the fresh air hitting your face. 
How much does the Andaman trip cost?
While planning this trip, one of the first questions would have been how much the Andaman trip cost. An Andaman tour package for 5 nights and 6 days trip can cost up to 40000 INR to 60000 INR (flexible price according to time & seasonS) inclusive of sightseeing, traveling, and hotel fees. The 5 night Andaman package depends on the hotel you choose, your mode of transportation, etc. 
It is advised to have some extensions in your budget for miscellaneous expenses. 
Places to visit in Andaman Islands
There are several famous destinations one can visit in the Andaman islands. You can also get a customized Andaman 5 days itinerary to visit all those places. The 5 nights 6 days andaman package itinerary can be very useful. We are known to have one of the best itinerary for Andaman for 5 nights. 
Some of them are given below-
This is the capital city of the islands. It is the main tourist attraction whether they are coming for a short or long trip. 
It also hosts the Veer Savarkar Airport for transportation purposes, making it a lot easier to travel in and out of the island. You can reach here either via flight or boat. 
What to do in Port Blair?
Some of the famous places to visit in Port Blair are Cellular Jail
Start your sightseeing with one of the most historical places, i.e., Cellular Jail. The whole jail is a symbol of the cruelty committed by the British to us Indians. Located in Port Blair, the sound and light effects are one of the must-visit places on the island. 
Other things to do in Port Blair include –
Having a go at those roadside stalls

Take a glimpse at the Barren Island Volcano

Reward your eyes with amazing flora and fauna found here

Visit the museums

Stroll in the numerous parks available here etc.
This place offers a fantastic view of coral and marine life. This place can be reached through port Blair after you go to wandoor beach, leading to a jolly buoy. 
Things to do in Jolly Buoy Island:
Scuba Diving

Snorkeling

Glass bottom boat ride

Sunbathing
Havelock Island is known for deep sea diving and an incredible variety of marine life. 
How to reach Havelock Island?
One can reach havelock island by taking a ferry through port Blair.  
What to do in Havelock Island?
Some of the must-do in this place are Hinterland Cycling Tour
A cycling tour here offers an insight into the lives of people there and their rich culture and heritage. Feeling the fresh wind directly on the face is one of the most pleasurable feelings here. 
Go on an underwater adventure with a snorkeling and boat ride trip here. Zip up your safety jackets, gather that courage, and dive underwater, making the best of your life. Reward your eyes with the sight of a mesmerizing lighthouse and those seaplanes if you are lucky,
Things to do at Elephant Beach
Scuba diving

Snorkeling

Jungle treks

Camping
Three beaches, all superficial in their way, are present on this island. Neil Island is known as Shaheed Dweep with the Bharatpur, Lacmanpur, and Natural bridge. They can all be boarded only when the waves agree, and low tide is present. 
How to reach Neil Island?
One can reach here by ferry through port Blair or havelock island. 
What to do in Neil Island?
Neil island is a must on the vacation as it demonstrates some of the fascinating views of the place.
Breathtaking sunsets and splendid sunrises make this beach seem like a dream come true. The Western coast of Havelock Island hosts some of the most fabulous sights.
A fabulous view of the sunset and stalls with shell decor makes this place a must-visit. 
Some of the other engaging acts here are-
The afternoon ferry

Glass bottom boat ride

Bicycle tour

Beach Time
Near Port Blair, North Bay is an island that defines serenity. The calming waves act as a natural cleanser for all age groups. Couples with the 5 night and 6 days andaman honeymoon tour packages can have romantic dinners on the beach or in the many hotels overlooking the sea. 
You can reach the north bay by boat or ferry. 
Some of the places to visit here are-  Light Tower
The Light Tower is one of the perfect places to trek and feel the fresh wind. Documentaries of the British era and their deeds performed in this place are also available. 
A large number of caves and ponds are some of the few places to see here. A lunch in these forests is worth every second. A light and sound show is also available about its historical significance. 
What to do in Ross Island ?
Other things to do in North Bay include-
Water sports

Roadside vendors

Parasailing

Sea walk

Speed boat
Other famous location to travels in Andaman
Of course, the island's tour cannot end here. If you are already done with the 5 nights 6 days andaman package or want to exchange some of the places, we have options for that as well. Some of the other best tours and travels for Andaman for those curious wanderlusts are-
Bharatpur Beach

Corbyn's cove beach

Fisheries museum

Chidiya Tapu

Barren Island Volcano

Samudrika Marine Museum 

Wandoor beach

Mahatma Gandhi Marine National Park

Anthropological Museum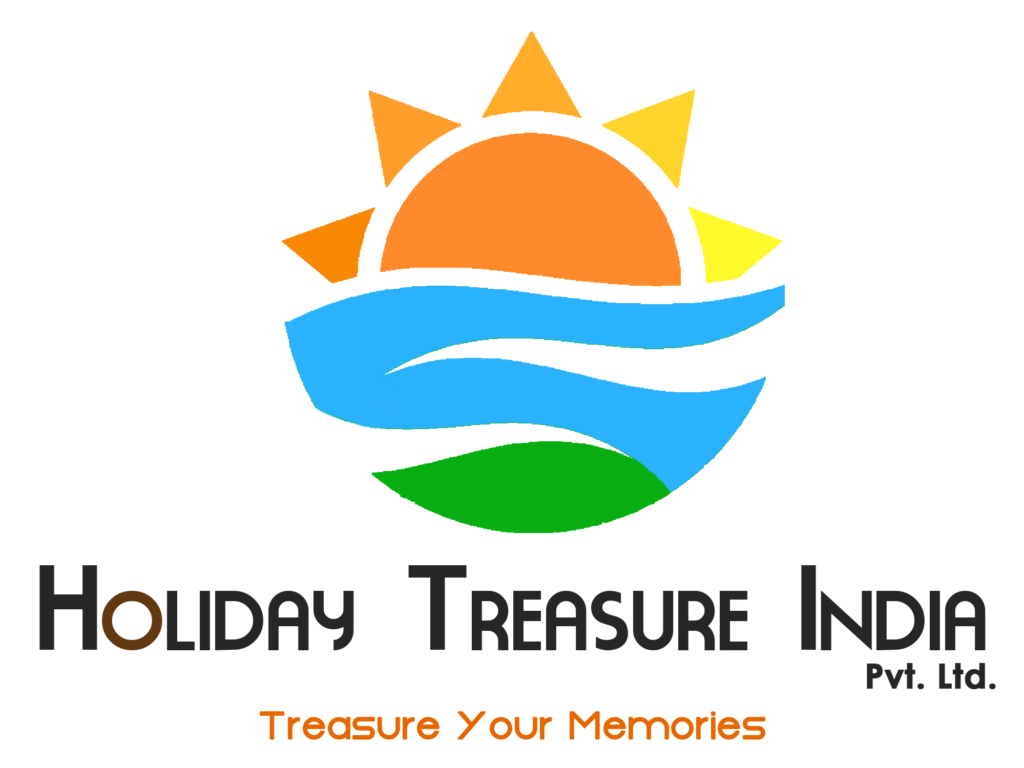 Thanks For The Enquiry,
We Will Get In Touch With You Shortly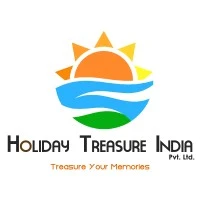 Holiday Treasure India Pvt.Ltd
Office: C-73, VIP Road, Opp.Agency House,Port Blair, A&N Islands – 744103 
Call – 03192-230613 – +918001630555 – +918900930555 – +919474230555 – +919531930555
Whatsapp – +918001630555 – +918900930555