4 Night And 5 Days Tour Packages
4 Night And 5 Days Tour Packages
When planning a vacation to Andaman, the unsolved question rises how much Andaman trip costs? There is no fixed cost as it differs from one 4-nights Andaman package to another 4-nights and 5-days Andaman tour packages. The price will vary depending on the 4-nights and 5-days Andaman holiday tour packages you buy per your suitability. Holiday Treasure India offers several flexible and budget-friendly Andaman tour packages for 4-nights and 5-days, ranging from luxury stay options to deluxe stays to furnish your trip. You can choose any of the Andaman 4-days packages to have a pre-planned and easy vacation without any accommodation or commuting issues.
Do you want to escape from the piercing noises of cities into a tranquil place? Andaman, the Union Territory of India, is the best one to go on a holiday. With eye-catchy greenery, massive mountains, blue waters, and sandy beaches, Andaman stands as the best tourist place. Also known as Kalapani, the Andaman and Nicobar islands comprise more than 572 islands, of which above 50 are inhabitants. One cannot visit every place as we have busy lives. We at Holiday Treasure India provide packages ranging from normal to luxury ones.  Hence, read along about the best places to visit and how well you can fit them in a 4-night and 5-day package tour. 
Packages for Andaman - 4 Night And 5 Days
Holiday Treasure India offers the Andaman tour package 4 Night And 5 Days, covering nights Port Blair and  Havelock island. We are offering 4 price versions for the Andaman 5 days tour package. 
Our 4 Night And 5 Days honeymoon packages and holiday packages at Andaman islands include the following:
Executive Package 

Comfort Package 

Deluxe Package 

The luxury Package 

Premium Package 
Explore each package and choose the best one for you. So, travel to Andaman with Holiday Treasure India Today!
Explore All Tour Packages
What makes Andaman the best place for tourism?
Andaman is a paradise for tropical lovers. Port Blair, Havelock Island, and Neil Island are some of the best places to spend a 4-nights and 5-day tour. Plan an Andaman tour package of 4-nights 5-days with Holiday Treasure India to witness the scenic views, sandy beaches, and dense rain forests. 
Port Blair, the capital city, is the entry point into Andaman. You can reach Port Blair from all major cities by flight as it holds the only airport available on the island. It also has a waterway from Kolkata and Chennai. Port Blair connects all scenic islands of Andaman through a ferry network. The temperature is moderate, and best to visit between October and May. 
Andaman 4-days packages
include a variety of activities you can do in Port Blair to make your vacation memorable:



The Cellular Jail, also known as Kala Pani, here signifies great Indian history. It showcases the life of notable freedom fighters Veer Savarkar, Yogender Shukla, etc., during colonial rule. The entrance fee is around Rs. 30 from 9 AM to 4 PM. Do not miss the Light and Sound show that takes place here on alternate days.  




Corbyn's Cave is the next beautiful destination, 8km from Port Blair. It is one of the busiest beaches in Andaman, with lush green palms. The place is well maintained and hosts many water sports activities like Jet Ski, boating, swimming, surfing, etc. The beach also houses cozy hotels and food stalls to offer tourists finger-licking delicacies.




Port Blair offers the best water sports and boat rides, including glass bottom boat rides, surfing, scuba diving, and others where one can immerse into marine life. Just 5km from the Water sports complex, Ross Island welcomes you to watch the Old Ruins of British and Japanese structures. 
Port Blair is a must-visit to be included in Andaman 4-night 5-day package. 
The spotlight of Andaman, Havelock Island, lies 70km from the city of Port Blair. Many tourists, photographers, and researchers come to this place to experience its picturesque views. It is a place with a less urban population and is reachable from Port Blair through Govternment or private ferries. The island has a good transportation facility with rental bikes, taxis, ferry services, etc., available for tourists and locals.
Some activities to partake in when visiting Havelock Island are:
Havelock Island is famous for Corals, blue waters, and white sandy beaches. Have delightful food that includes coconut meals and just-caught seafood. 




It is a fun magnet with a wide variety of water sports. Elephanta beach offers water sports like Scuba Diving, Snorkeling, and Kayaking. 




The other pristine beaches include Vijaynagar beach and Kalapathar beach, which have crystal clear waters.




Ritchie's Archipelago, a cluster of small islands is located in here. It also houses the cleanest Asian beach, Radhanagar Beach. 
Also known as Swaraj Deep, Havelock comes with many cute cafes, stunning beaches, jungle treks, and camping. The 4-nights and 5-days Andaman Itinerary should cover these fantastic places. 
Andaman's rustic masterpiece, Neil Island, also known as Shaheed Island, is a brother of Havelock Island. The tropical woodlands of the island are the best place to understand Mother Nature. Located around 36km from Port Blair, it is easily accessible from Port Blair and Havelock Island by waterways. Moreover, the island is home to some warm and vibrant cafes and restaurants to spend your time among the locals while enjoying the mouth-watering feasts.  
Many
3-nights and 4-days package Andaman
and
Andaman and Nicobar 4-nights and 5-days packages
include Neil Island as a must-to-visit place owing to the following features:



Neil Island has great cultivation of fruits and vegetables and is called the vegetable bowl of Andaman owing to the suitable environmental conditions.




The island has a lucid charm with powdered sand beaches and lush green palm trees. It is the best place for a couple who wants to spend time together without any bustle. Every

4-nights Andaman Package

contains Neil Island as a must-to-visit spot. It provides a soothing experience over many other islands.




One must go for a 3-point tour: Bharatpur beach, Sitapur beach, and Laxmanpur of Neil Island that is included in every

Andaman 4-day package. 



The natural rock formations and sun dipping in the evenings are worth visiting.




Neil Island is a tiny island that can be explored on a two-wheeler or a bicycle. It also offers water sports like Scuba Diving and Snorkeling.
You can explore many small villages of Andaman here, but be aware that the island does not have proper internet connection services. Neil Island is the perfect escape if you want to spend lazy beach time along long deserted beaches without notification or distraction from your devices. 
Andaman is a place hosting many other beautiful islands like North Bay Island and Ross and Smith Island. A clear plan of 4-nights and 5-days is enough to cover some of the prominent places in  Andaman. Moreover, Andaman is a budget-minded location where you can get accommodation, ranging from low to high budget. The 4-nights, 5-days tour package varies depending on the stay-in plans you select. Many places like Port Blair and Havelock Island are also well developed with good facilities. It's best to visit Andaman between October and May to enjoy its rich heritage. It stands to be one of the most tranquil place in India to enjoy peace and calmness.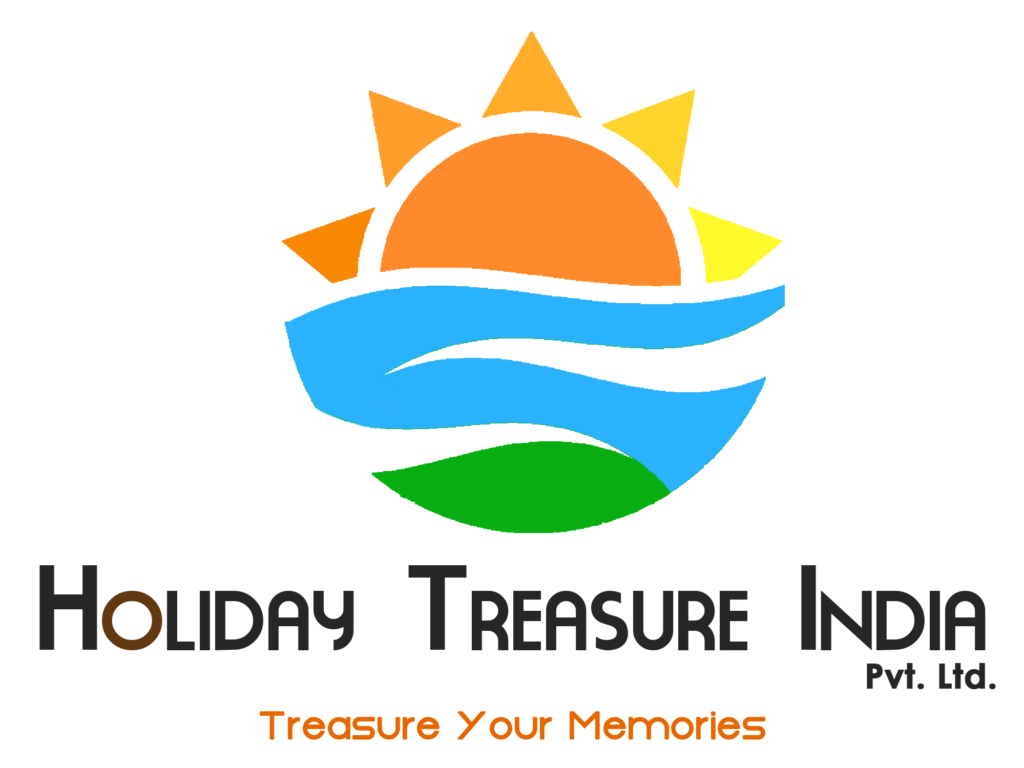 Thanks For The Enquiry,
We Will Get In Touch With You Shortly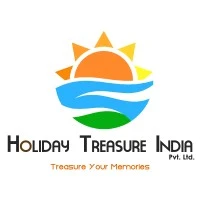 Holiday Treasure India Pvt.Ltd
Office: C-73, VIP Road, Opp.Agency House,Port Blair, A&N Islands – 744103 
Call – 03192-230613 – +918001630555 – +918900930555 – +919474230555 – +919531930555
Whatsapp – +918001630555 – +918900930555