Seventy kilometres to the northeast of the capital city of Andaman and Nicobar Islands, Port Blair, sits the glorious and spectacular Swaraj Dweep, previously known as Havelock Island. Brimful with the scenic beauty of white sandy beaches, the canopy of tropical forests, and abundant coral reefs, Havelock Island vibrantly stands out from the rest of the islands in the Andaman archipelago, making it perfect for Honeymoon. We offer the best Havelock Island Honeymoon Packages. It is often argued that what would be the best time to visit Andaman Islands? Some say it's summer, and some say spring, but we believe it's the winter when the adventure and the tranquillity of the Island can be enjoyed in its entirety. And questions such as How to travel in Havelock island, what to do in Havelock Island, or how much the Havelock island trip costs are discussed further in the article.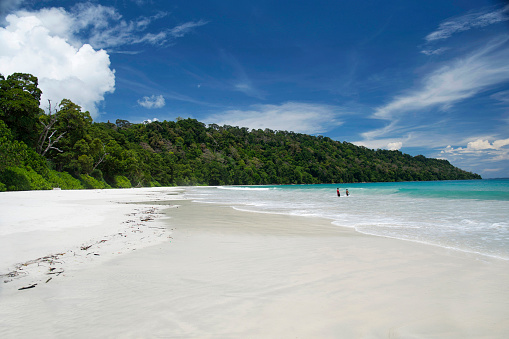 Ranked as the 7th best beach in Asia, Radhanagar Beach is a must-visit site on Havelock Island. 
Radhanagar beach is quite popular amongst surfers as the waves take gigantic form during the surfing season but can also be visited for peaceful swimming or basking under the sun.
Being located in the north-western part of Havelock Island – 8 kilometers from the jetty – Radhanagar Beach connects several resorts and local vendors. On the beach, visitors can enjoy freshly prepared seafood delicacies and beverages from the local vendors. 
How to reach Radhanagar Beach?
Being located almost 11 kilometers from the Havelock Ferry Ghat, Radhanagar Beach can be reached within 30 minutes by cab, although they are subject to availability. 
The government has issued several buses routed to Radhanagar Beach, traveling every 2 hours. 
For visitors looking for a more adventurous trip, rental bikes are available to visit the beach.
Its serenity, clear water, and water sports call home many visitors worldwide. The wide open beach, enclosed by greenery and complemented by the white sand of Elephant Beach, is evaluated as the water sports haven of the Andaman and Nicobar Islands. Relaxing in the shade of the beachfront trees after an action-packed day filled with adventures will become the most memorable moment of your life. 
What is the best way to get to Elephant Beach?
From 8 am to 12 noon, Ferries and Boats from the ferry near the Havelock jetty to Elephant Island are available in the morning daily. The price of a ticket for an adult individual is Rs. 1050, and charges are free for children below three years of age. Another method to reach Elephant Beach is trekking, primarily preferred by the locals, unlike tourists.
Kalapathar Beach, a small beach in Kalapathar Village, Havelock Island, remains secluded most of the time and is signified by the clear waters, silky golden sands, and green canopy. Its stunning coastline is an eye-catching, iconic beauty with black rocks lining the shore and within the water.
Although the black rocks prohibit swimming on this beach, it's an excellent spot for relaxing and relishing some time surrounded by nature while enjoying the sunset. 
It also serves as an ideal picnic place with several small beachside shops offering snacks and the most popular coconut water.
How to Reach Kalapathar from Havelock Island?
It takes roughly 15 to 20 minutes to reach the beach from the Havelock marketplace on a ride, cab, or boat can also be hired on a trip to the beach.
The Vijaynagar Beach, known as the Lone Mangrove Beach, is another site filled with a vibe of solitude and comforting sea waves, making it the embodiment of soothingness for peace lovers. The white sand beach juxtaposed with iconic sea shells creates a pure environment of calmness and cosiness, making the place astounding.
How to reach Havelock Island?
Located 70 kilometers from Port Blair, you can reach Havelock Island via a ferry. The sea route is the most credible and trusted route to the Island. This trip takes about 90 minutes to 2 and a half hours to meet its completion. The ferries can be booked online and negotiated on the spot.
As both government ferries and private cruises are operational on this Island, the visitors choose a preference. 
There are two ways to reach Havelock Island-
The Government Ferry is the most economically friendly and accessible means to reach Havelock Island. This is why the Government ferry is popularly referred to as the lifeline of the Andaman Islands. All ferries leaving the Phoenix Bay Wharf reach Havelock Island within two and a half hours. However, the one which routes via Neil Island will take about 4 hours to reach its destination.
The one leaving at 6 am at Havelock Island within 2.5 hours.

The one leaving at 11 am at Havelock Island within 4 hours as it goes via Neil Island.

The one leaving at 3 pm arrives at Havelock Island within 2.5 hours.
Tickets can be booked by reaching the location and filling form on the spot, and submitting it to a ticketing agent; getting tickets two days before the departure is recommended as the tickets get sold out very quickly.
The cruises take barely 90 minutes to 120 minutes to reach Havelock Island. They are also the ideal option for vacationers and comfort seekers because they offer luxurious travel at a very affordable trip cost.
The one leaving at 8 am takes 90 minutes to reach Havelock.

The one leaving at 8:30 am takes 90 minutes to reach Havelock.
You can book tickets online by visiting their portal or contacting us. Otherwise, tickets are available via the respective cruise operator's ground office.
Where to stay on Havelock Island?
Havelock Island is home to some of the best resorts in the Andaman and Nicobar Islands. The following recommendations include Havelock 5-star hotels and resorts, Havelock 4-star hotels and resorts, and several affordable resorts per your budget.
Budget Options at Havelock
Pano Eco Resort

Hotel Sourav

V Knot Residency 
Standard Hotel Options at Havelock
Dolphin Resort, Andaman Tourism

Blue Bird Resort

Blue Island Beach Resort

Virgin Beach Resort
Deluxe Hotel Options at Havelock
Havelock Holiday Beach Resort

Aquis Hotels & Resorts

Wild Orchid Beach Resort
Luxury Hotel Options at Havelock
Symphony Palms Beach Resort

Ocean Tree Beach Resort

Haywizz Havelock Island Resort
Sea Shell Havelock

Coral Reef

Sandy Waves

Silver Sand Beach Resort
5-Star Resorts In Havelock
Tan Exotic

Barefoot

Tilar Siro
Taking some time off to enjoy a blissful and scenic ambience will interest people. Travelling to islands and spending quality time among nature's gifts with lush green forests and foamy beaches are the best ways to fully celebrate a staycation. Havelock islands, with their sandy beaches to Kalapathar's striking black rocks, will give you a box of glorious memories. So, when are you next travelling to these floating heavens?
One of the most enquired questions of customers is – how much does Andaman Trip Cost? We offer some of the most luxurious and pocket-friendly packages to ease our cherished customers. From Havelock Honeymoon Package to Havelock Island Package to Havelock Island Tour Package, every form of package is available to us to ensure an adventure-filled Havelock Island Trip. Our website not only provides you with a Havelock Island Travel Guide but also provides multiple options for the package price, such as Havelock Island Honeymoon Package Price. 
Explore The Tour Packages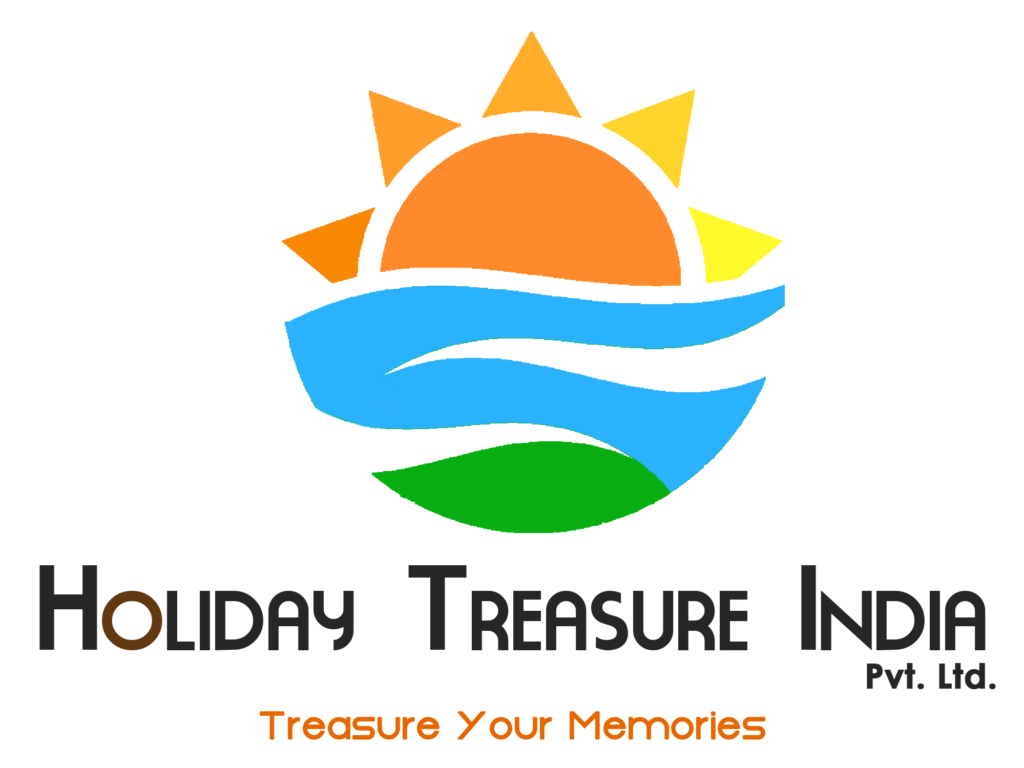 Thanks For The Enquiry,
We Will Get In Touch With You Shortly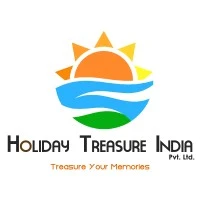 Holiday Treasure India Pvt.Ltd
Office: C-73, VIP Road, Opp.Agency House,Port Blair, A&N Islands – 744103 
Call – 03192-230613 – +918001630555 – +918900930555 – +919474230555 – +919531930555
Whatsapp – +918001630555 – +918900930555