The factor that distinguishes these islands extremely attractive and distinguishes them from most islands is because they are connected by a natural sand bar. The water is perfectly pure and jewel green. When you reach Ross and Smith Island Andaman, you sense a connection with the environment; you will feel oneness with the lush green environment. 
The Ross Smith Island beach is encircled by tropical flora and is favoured by tourists for trail trekking and strolling. Scuba diving and snorkelling are among the accessible activities. The clear blue oceans add a refreshing element to the whole atmosphere. The island provides sitting areas that are favourable to nature and will provide a wonderful time to sit and relax. The sand bar disappears during high tide, leaving a water trail between the two islands, then reappearing during low tide, making the islands seem much more beautiful!
The Ross and Smith Island tours package has the best taste of Port Blair's historical importance to all travel enthusiasts. If you are planning a Ross Island tour, this is a perfect guide. 
This has popularised many Ross Island tour packages. The Ross Island tour package with flight is available in different options like the Port Blair tour packages and the Andaman tour packages from Delhi and Port Blair tour packages from Hyderabad.
Ross and Smith's islands are two islands connected by a sandbar to form one group of islands. Ross Smith Island requires forest permission from the Diglipur Forest Office. A fisherman's or motor boat may be chartered for the 25-minute voyage from Diglipur's Aerial Bay Jetty.
Things To Do in the Ross & Smith Island
Commonly referred to as the Twin Islands in the archipelago, these islands offer some of the world's most serene views you should at least experience once in life. The iconic sand bar separating the two islands is a must-see and visit. Apart from that, the islands have many fun activities to try out!
Aside from being a new and refreshing experience, sunbathing also helps your body regulate blood pressure and circadian rhythm. Ross and Smith island will be one of your best options if you are looking for a sunbathing spot.
Aim for 10-30 minutes of noon sunshine to maintain appropriate vitamin D levels

Some specialists say you can sunbathe for up to 20 minutes every day. without sunblock 

To lessen the danger of sunburn, limit yourself to between five and ten minutes.
Sightings of olive ridley turtles
Olive Ridley turtles dwell on Ross and Smith islands, and seeing them is so fascinating that you will feel a kind of attraction to the place. So if you're in the right place at the right time, you could even see a turtle nesting which is sure to be a mesmerising moment. They are named after their heart-shaped shells and are a rare species.
Come in from the front and approach the turtle to prevent getting hurt.

If the turtle can't see you and your hand suddenly emerges, it may become startled and bite you.

When approaching a turtle, always approach from the front for it to see you.

If the turtle continuously tosses its head up into the air itself with jaws open, it doesn't enjoy having its head touched.
Saddle Peak National Park
Many unusual kinds of flora and wildlife may be found at Saddle Peak National Park. The 732m Saddle peak is one of the island's major attractions and offers a complete view. The region is well-known for its oranges, rice, forest abundance, and marine life. Among these are the Andaman wild pig, the Andaman horseshoe bat, the Andaman hill myna, the Himalayan palm civet, Whales, and the Saltwater Crocodile.
Take the bus from Kalipur at 5.15 a.m. It departs from Diglipur market and arrives right outside the resort. 

Lamia Bay, the bottom of Saddle Peak, is only a 10-minute walk away. 

You'll arrive at Lamia Bay at about 5.25 a.m.
Thousands of turtles nest in the Andaman and Nicobar Islands throughout the nesting season. Turtle nesting occurs in the Nicobar and Andaman Islands during the cold months of December and January. Turtle nesting occurs at Kalipur Beach and Ross and Smith island beach. Kalipur beach offers a serene view of the beach and may make you feel attached to the place.
You might wish to bring sunglasses, mats, toys, towels, and so forth. 

Bring with your cameras to capture the rare views of these turtles.

Think carefully about what you want to undertake on the beach and bring everything you need.
The Alfred Caverns is a collection of 41 magnificent caves. It is close to Ramnagar Beach, approximately 35 kilometres from Diglipur's main town. The excursion to the caverns and returning to our lodging takes an entire day. If you favour caves, this will be the best place for you as the view of Alfred caves will fill your heart with delight. 
Essentials include a flashlight, a helmet, food, water, a first-aid kit, and appropriate clothes. 

To finish this journey, you must leave early and return late in the evening. 

Doing a little research on the place beforehand may come in handy. 
Scuba diving and Snorkelling
Another few activities on Ross and Smith island Andaman include Scuba diving and Snorkeling are among the accessible activities and one of the trending ones on Ross and Smith island beach. The clear blue oceans add a refreshing touch to the whole experience. 
Explore coral reefs and learn new diving skills.

Never, ever hold your breath. 

Breathe normally. Equalise often as you descend. 

Be aware of your guide and buddy's whereabouts. 

Keep an Eye on Your Air Gauge. 

Don't Touch Anything.
How to reach Ross and Smith Island from other islands?
From the Diglipur Jetty, boats may take you to Ross and Smith islands. These are tiny fibreglass motorboats that can transport 6 to 10 passengers. The islands are around 8 kilometres away and require about twenty minutes to reach. Boat ticket and forest permissions are necessary and may be purchased at the jetty before boarding the boat. To go to Diglipur Jetty. You can take a cab, an autorickshaw, or a two-wheeler (daily rentals only).
Ross and Smith Island from Havelock
These are the ways provided for tourists to reach Ross and Smith Island from Havelock.
Firstly you must reach port Blair, take a cab or bus to Diglipur and later book a ferry or boat from aerial bay to travel to Ross and Smith Island.
Ross island trip from port Blair
It is 40 minutes, approximately 9.2 kilometres and then a ferry ride of hardly 20 minutes to complete the journey. 
How do you get to Smith island?
Because the island is close to Diglipur, one may drive to Aerial Bay, obtain entrance permissions, and then take a ferry to the island. The island is approximately 20 minutes away by boat. 
Many travellers struggle with questions like how to travel from Port Blair to Havelock island. So let's check out some of the travel options: 
Private Ferries are the best answer to the question, how to travel from Port Blair to Havelock? They are the most convenient and preferred options. Apart from Havelock, they connect Neil Island and Baratang Island also. A one-way trip takes only 90 minutes. Although expensive, it's the quickest and hassle-free option. Some examples of Private Ferries are Nautika/Sea Link Ferry, Makruzz, Aashi Ferry, etc. 
Government Ferries has a well-connected network connecting Little Andaman, Neil, Havelock, Nicobar, and Diglipur. However, Government Ferries are not available for tourists. 
Roadways connect North Andaman places like Rangat, Baratang, and Diglipur. Regular taxis and buses operate for the tourists mostly. Surprisingly, travelling by road was the only way to reach Baratang until Ferries started operating. With Andaman's best tours and travels, one can get the best deals and options for roadway travel.
Andaman doesn't sleep early; you're mistaken. It has a lively nightlife unique to other destinations, so reconsider if you're not planning a vacation for the same purpose. To enjoy the finest of Andaman's nightlife, go hiking after sunset or have a candlelight meal on the beach. It is an unforgettable experience. If you enjoy watersports, there is some exciting news for you. Water activities are popular in Andaman and will not stop in June. Go there and have a fantastic day enjoying Andaman's banana boat excursions, parasailing, and Snorkeling. Andaman is a beautiful island with pristine beaches and a palm-lined shoreline. Book a vacation to Andaman with Holiday Treasure India, and you'll forget what the word "trouble" implies!
Explore The Tour Packages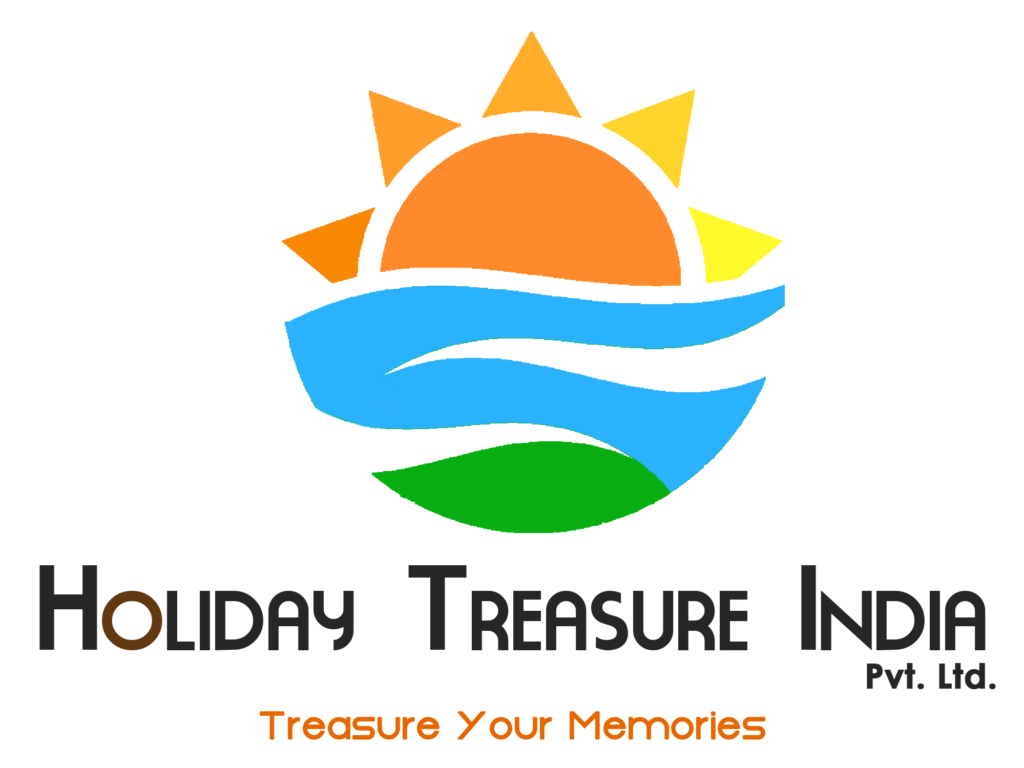 Thanks For The Enquiry,
We Will Get In Touch With You Shortly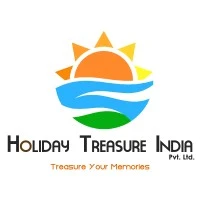 Holiday Treasure India Pvt.Ltd
Office: C-73, VIP Road, Opp.Agency House,Port Blair, A&N Islands – 744103 
Call – 03192-230613 – +918001630555 – +918900930555 – +919474230555 – +919531930555
Whatsapp – +918001630555 – +918900930555